Replacement Teeth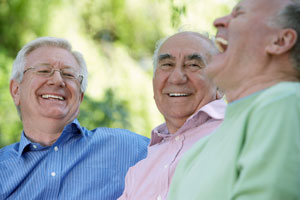 Studies show that most adults have lost at least one tooth. If the tooth isn't replaced, it can have a huge impact on your oral health, causing remaining teeth to shift, affecting your diet, and resulting in more tooth loss in the future. At our family dental practice, Dr. Williams offers contemporary solutions to replace missing teeth and give patients back their solid, healthy smiles.
Options to replace missing teeth include:
Dental Implants
A dental implant replaces the tooth's root, as well as the portion that shows when you smile. This is the only solution that prevents bone loss and does not rely on neighboring teeth for support. Dr. Williams works closely with a specialist during the implant-placement process to ensure the most successful result. After the specialist places the implant fixture, Dr. Williams restores and completes the restoration at his Simsbury dental office.
Crown & Bridge
A crown and bridge, or simply "bridge," fills the gap left by a missing tooth with crowns that attach to healthy, neighboring teeth. All-porcelain bridges, often recommended for front teeth, are highly cosmetic and an affordable solution to tooth loss for many patients.
Dentures & Partials
Removable dentures and partials provide patients missing multiple teeth with functional and cosmetic replacement teeth. The denture or partial is attached with suction, adhesive, or clasps, and it must be removed daily for cleaning. Dr. Williams creates custom dentures and partials that fit well and restore the ability to eat, speak, and chew.
As your general dentist, Dr. Williams will examine your teeth, consider your goals, and help you weigh the benefits of the different options available to you. He's here to help you make wise decisions, and he looks forward to partnering with you to attain a smile you'll be proud of well into the future.
To learn more about tooth replacement or any of the other services offered at our Simsbury dental office, contact us at (860) 658-7833. Located in the town center district, we help Simsbury experience excellent smiles!