Cosmetic Dentistry in Simsbury, CT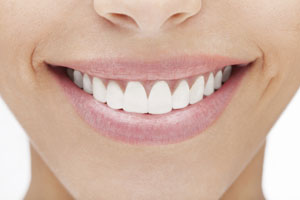 If it's been a while since you've been to the dentist or you've started to notice your teeth color has become a muted shade of white, we think you'll be pleasantly surprised by how we can help alter that. Advances in technology, combined with a growing public demand, have yielded amazing cosmetic dental solutions – the likes of which were never thought possible. As a general and cosmetic dentist, Dr. Williams stays on the forefront of modern dental care, and he offers some of the latest cosmetic enhancements.
Porcelain Veneers
The most notable breakthrough in cosmetic dentistry resulted with advances in porcelain materials and bonding methods. With state-of-the-art porcelain veneers, Dr. Williams can close gaps, cover stains, straighten misalignments, and more – all in as little time as two office visits. Often called "instant orthodontics," porcelain veneers give patients glamorous smiles quickly and conservatively.
Teeth Whitening
Bleaching is the number one cosmetic dental service. The American Dental Association recommends whitening with a professional such as Dr. Williams who can examine your tooth enamel prior to beginning the process. We offer in-office and take-home whitening; both methods can lighten teeth up to 10 shades, but for the longest lasting results and the best value, we recommend our take-home whitening kits.
Porcelain Crowns & White Fillings
In the past, metal crowns and fillings were the standard for dental care. Contemporary solutions allow you to maintain a more natural-looking smile while repairing your teeth to a more healthy state. As a mercury-free practice, Dr. Williams places tooth-colored fillings when possible, and he often recommends all-porcelain crowns to restore broken, decayed, or otherwise imperfect teeth if indicated.
Cosmetic dentistry is easier and more affordable than ever! Visit our smile gallery to see the results some of our Simsbury patients have experienced with cosmetic dentist Dr. Williams.
We invite you to visit our convenient Simsbury dental office in the town center district. Call us at (860) 658-7833 for an appointment!