Sedation Dentistry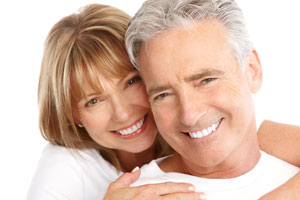 A visit to the dentist can cause fear and anxiety. Patients who experience dental phobia may postpone or avoid vital dental appointment, and multiple dental visits are out of the question. Neglecting your oral health can lead to tooth loss, disease, and overall health problems. However, you can overcome dental fear with sedation dentistry.
At our office, we offer Oral Conscious Sedation.
Oral Conscious Sedation involves a medication taken orally prior to your visit. This method allows patients to feel relaxed in the dental chair, while remaining conscious and able to answer the dentist's questions. Although your dental procedures may take hours, you will feel as if they take only minutes. Some patients become so relaxed that they fall asleep in the dentist's chair. The effects of the sedative typically subside in a few hours.
Who should consider sedation dentistry?
You may want to consider sedation dentistry if:
You are fearful or anxious of dental treatment and dental instruments
You have a sensitive gag reflex
You suffer from any health issues, such as neck or back pain, which could lead to discomfort while sitting in a dentist's chair
Sedation dentistry can give you the peace of mind you need in order to undergo dental work. You may enjoy better overall health, an improved self-image, and better quality of life with a healthy, beautiful smile.
If you suffer with dental anxiety or are avoiding the dentist, contact us to learn more about sedation dentistry! You can call our Simsbury dental office at (860) 658-7833 for an appointment today!