Tooth Extractions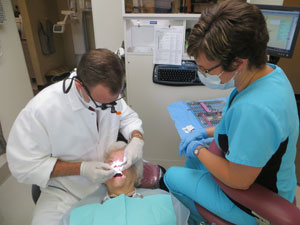 Dr. Williams is a general dentist trained in many areas of dentistry. He has over 15 years of experience in the Simsbury area, and he can perform minor tooth extractions at our office, including:
Extractions to eliminate crowding
Extractions to remove dead teeth
Extractions of erupted wisdom teeth
Extractions prior to denture delivery
Extractions prior to implant placement
As our patient, you can expect thorough explanations prior to your extraction, as well as follow-up care to monitor the healing process. Dr. Williams and our team focus on your comfort and offer oral conscious sedation to help alleviate stress.
While simple extractions are performed in our office, Dr. Williams also works with reputable oral surgeons for more complex cases. Contact our Simsbury dental office at (860) 658-7833 for an appointment!