Meet the Doctor
Dr. Dominic Gambino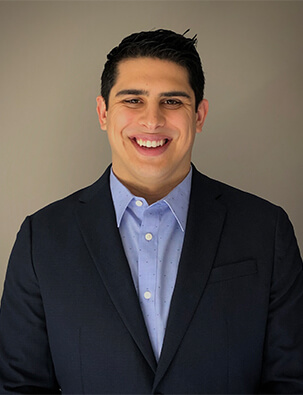 Dr. Dominic Gambino received his Bachelor of Science degree in Biomedical Sciences and graduated magna cum laude from Quinnipiac University. He then continued his education at the University of Connecticut School of Dental Medicine in Farmington, CT where he was awarded his Doctor of Dental Medicine degree. Dr. Gambino completed his general practice residency at Danbury Hospital Dental Services in Danbury, CT.
His intensive postgraduate education furthered his training in the various disciplines of Dentistry, of which include: restorative and implant dentistry, crown and bridge, and root canal therapy. Dr. Gambino regularly participates in continuing education courses to stay current with the latest dental treatments and technologies. He is a member of both the American Dental Association and Connecticut State Dental Association.
He grew up in Wolcott, Connecticut and now currently resides in Farmington. When not in the office, Dr. Gambino enjoys his time on the golf course, playing board games, and traveling with family and friends. He enjoys playing the piano and taking yearly trips to northern Maine for white water rafting.
Please give us a call at (860) 658-7833 for an appointment so we can provide your family with the most up-to-date and technologically sound oral care. Your health is our everyday concern. Let us partner with you for a brighter smile.